"Pob"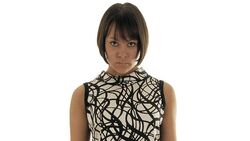 Pob, is a fictional character in the movie This Is England and she is portrayed by Sophie Ellerby.
She first appears in the school playground when Shaun and Harvey fight. Later she is present when Shaun has his haircut. She appears to be in a relationship with Milky throughout the film, yet storms off when he rejects her in front of Combo.
Later in 1990, she is seen briefly at Woody and Lol's wedding, in the background.
Initially, Pob was going to be the character who was raped by Mick, Lol's father in This Is England '86, but her character had to be cut out, so the character Trev took the place instead.
Pob was seen in the archive footage of Lol's flashback in '88.
Ad blocker interference detected!
Wikia is a free-to-use site that makes money from advertising. We have a modified experience for viewers using ad blockers

Wikia is not accessible if you've made further modifications. Remove the custom ad blocker rule(s) and the page will load as expected.